water-based double component PU waterproofing coating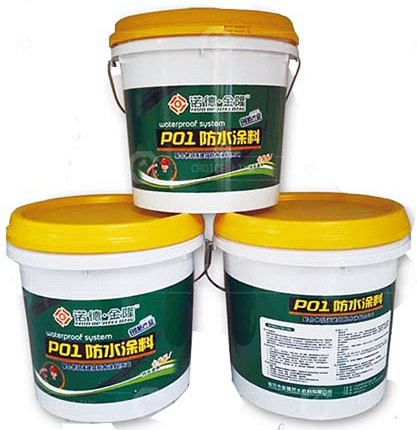 Double-component polyurethane waterproofing coating is two component solid reaction waterproofing coating.A part component is based on polyether resin and disocyanate prepolymer polymer reaction.B part component is made of the vulcanizing agent,catalyst resin and other additives.A and B part are stirred evenly as certain ratio,and brush on the substrate.After curing,from a flexible waterproof film.
Feature:

Easy to apply,two component,colorful.

With moderate viscosity,it can be self-leveling after construction under normal temperature.

Excellent physical & mechanical properties,good elasticity,high strength and firm bonding to base surface.
Applicable Scope: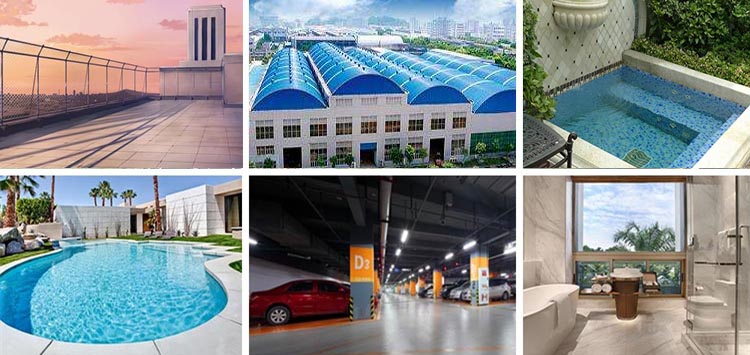 For important waterproof engineering,edible pool,aquaculture,special pool,swimming pool,water pipes,with requirements of environmental protection waterproof engineering on groundwater,etc.


Construction points:
Keep the substrate clean,dry,smooth,firm dustless and greaseless

Base treatment of the working face:Mix coating materials uniformly first,then dilute the mixture with 5-10% solvent to and then brush the base with it.

Mix the component A and B evenly at the ratio of 1:2 when applying with rubber scrapes or plastic scrapers.Make sure the total coating film is 1.5mm-2.0mm,and brush for 2-3 times.

Charge mixture is supposed to be used up within 20 minutes under normal temperature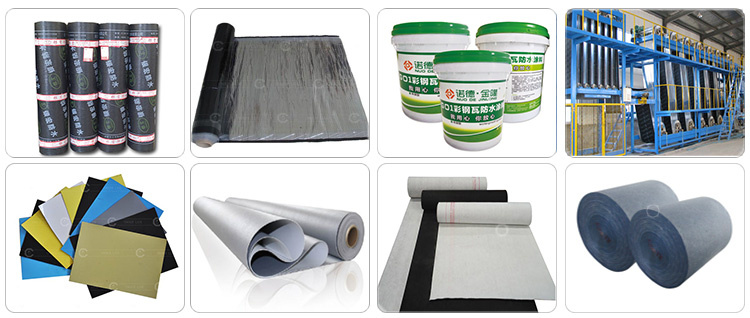 ----------------------------------------------------------------------------------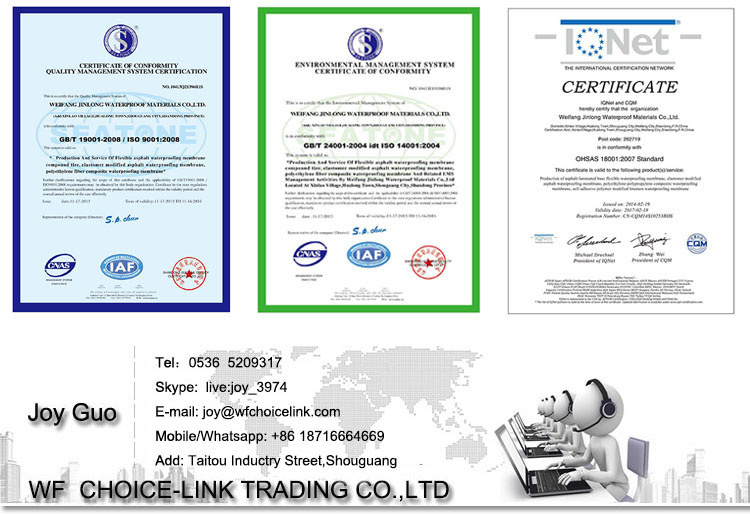 Groupes de Produits : Revêtement d'étanchéité